Antonov Alexey Viktorovich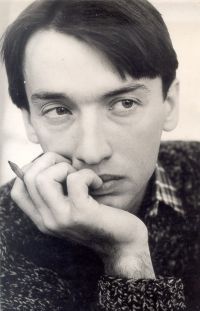 Antonov Alexey, a member of the National Union of Artists since 1995, was born in 1965 in the city of Dnepropetrovsk, Ukraine . He belongs to those whose concept of painting had been brought up by best traditions of the realistic school.
He was taught by V. Shpiganovich and L.Antonuk at Dnepropetrovsk Arts School, and later in 1987 to 1993,at Academe of Fine Arts in Kiev, by acad. T. Golembievska, prof. V. Puzyrkov, V. Boldyrev. After graduation and post graduate studies for magister of painting in 2000 and till 2006 Antonov taught drawing and painting at the National Academy of Fine Arts and Architecture and the State Academy of Culture and Arts Management Personnell. He has participated in numerous Ukrainian and international exhibitions, 9 of them personal. In 2009, Alexey Antonov was awarded the Order of St. Nicolas for his activities in spiritual development of Ukraine.
Alexey Antonov works in a realistic manner. He is a master of navy, city architecture and country landscapes. Portraits and genre scenes are of constant interest to him. His canvases with horses are a bright spark at any place.
<< back