Pravdohin Vadim Valeryevich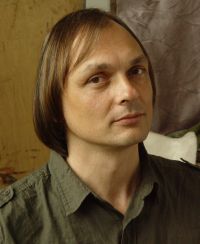 Was born on January 23 , 1964 in Kiev, Ukraine.
In 1982 he graduated from the RHSSh named after T.G.Shevchenko.
In 1992 he graduated from The Academy of Art of Ukraine ( Faculty of Painting,
Theatre and Scenery Department ).
Since 1995 he is a member of the Artist's Union of Ukraine and a member of
The Creative Association "BZh Art" since 1997.
Vadim Pravdohin actively participates in republican and international exhibitions.
He lives and work in Kiev.
<< back