Pryhoda Leonid Grigorovich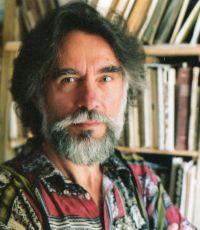 Born 8 June 1937. in the village Drabovo now Cherkasy. He graduated from the National Academy of Fine Arts and Architecture, 1965. studio easel graphics.
Teachers Ivan Selivanov, George Yakutovich, Leonid Chichkan. Member of the National Union of Artists of Ukraine.
Participated in many exhibitions: All-Union, the Zone, International, Ukrainian, Republican, urban. Ten-man exhibitions.
Works in painting, watercolors, graphics: the genre of landscape, still life, portrait. Works are in collections of funds of the Ministry of Culture and Tourism of Ukraine and Russia, art museums, Cherkassy, Pereyaslav-Khmelnitsky, Kirovograd, and others;
in private collections in Ukraine and abroad.
<< back