Prizant Vitaliy Lvovich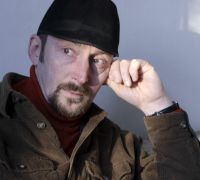 Born- 20 may 1960 y. c. Kyiv
Study place- Kyiv Government Artist Institute,
faculty of graphic art, (1979- 1984).
1989- member of National Union of Artists.
1984- first republic exhibition.
1991- 92- exhibitions in c. Shtanberg (Germany).
1993- exhibition in c. Moscow.
1998- personal exhibition c. Praha (Cheh republic).
2001- 2002- exhibitions in Hungary.
Member of international plainairs in Slovakia, Hungary, Croatia, Ukraine (Krimea, Zakarpate region).
<< back