Kaverin Victor Oleksadrovich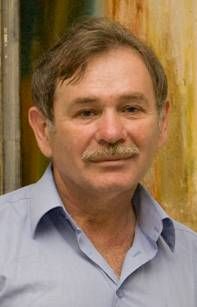 Born in Uzhgorod on March 11, 1950.
In 1962 entered the Republic Secondary School of Artists. Graduated from school in 1969.
In 1972—1978 studied in Kyiv State Institute of Arts.
Since 1980 — participant of numerous republic, national and international exhibitions.
Member of the USSR Artists' Union since 1986.
Personal exhibitions:
1983 — Kyiv, Shevchenko State University
1992 — Kyiv, Mystets Gallery (with L. Levada)
1997 — «October Requem» — Moscow, International Slavic Fund of Culture and Written Language (with L. Levada)
2000 — Kyiv, Mystets Gallery
2006 — «20 Years of Chernobyl» — Kyiv, Central House of Artists
2007 — St. Petersburg, House of Artists (with L. Levada)
2010 — Kyiv, Central House of Artists
<< back