Khokhlov Stanislaw Alekseevich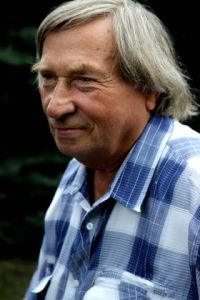 Was born in 1936y. in the city of Kiev.
In 1963y. - has finished the Dnepropetrovsk State art school.
In 1961y. – has begun creative activity. Took part in city, regional, republican,
All-Union exhibitions. 14 personal exhibitions and also an exhibition in Paris «From Carpathians to Paris»
in studio Temistoklia Virsty 1998y.
The basic products : "Aggression"1983y., "Stress"1990y., "Fresco"1991y., a series of portraits of workers,
a series of landscapes across Ukraine.
The catalogue of products «Painting. Stanislaw Khokhlov» is published in 1995y.
About the artist 3 video films which were shown on the Ukrainian TV are removed.
Products of the artist are situated in museums of Ukraine, Poland, and also in private collections of Russia,
Ukraine, the USA, Great Britain, Germany, Norway, Belgium, France and other countries.
Article about the artist is sealed in German edition Saur ALLGEMEINES KUNSTLER LEXIKON in 1998y.
In 2005y. - the artist is awarded by the Certificate of honour of the Supreme Rada of Ukraine.
<< back