Karbovskay Nona Ulianovna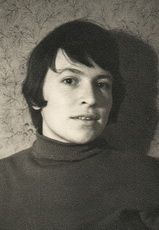 Has finished the Kiev State Art institute, sculptural faculty, under the direction of professor Alexey Prokofevicha Olejnika in 1963.
Member NUAU since 1976.
Taught a sculpture in Kiev hud. - industrial technical school, and with 1966 worked as the sculptor in the Kiev branch of art fund USSR - performed creative monumental works.
<< back